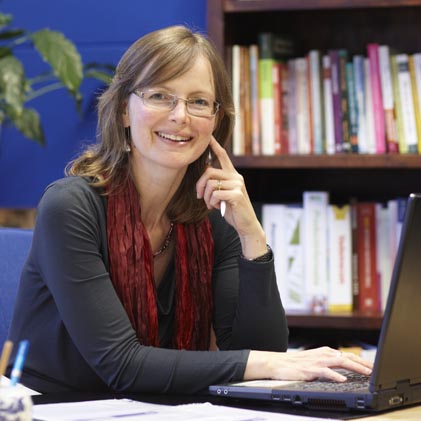 Katharina Deutsch, Arts
BIG nr: 69 052520401
AGB code: 84-023877
Member ABNG 2000
nr: 015115 RL
Member MBOG nr: 558 AL
AVIG member nr : 976
Adress:
Schalk Burgerstraat 17,
1092 JW Amsterdam
M 06 513 10 408
Speciale info over Lyme
Experience Marijke
"In 2004 I first came in contact with orthomolecular medicine. This on the advice of a friend who already knew Kathrin.
Because I never got any concrete answers to medical questions I asked the doctor, I went to Kathrin. What particularly struck me during the meeting was the individual aspect and importance of the physical and mental history, but most of all the friendly and professional manner of approach.
In recent years Kathrin has, through research and treatment of my health, delivered an enormas contribution to a better physical and mental wellbeing. The diet, which is also of a major influence on the constitution, was also included in this process. There were many eye-openers. It is fascinating what the orthomolecular medicine brings to light, where conventional medicine has no expertise or simply fails you.
Meanwhile many of my friends and family have found their way to Kathrin and them too experience the attention and knowledge which she as practitioner puts into her work.
The conversations with Kathrin have given me insight, awareness and health. I feel a whole person again"
Marijke
Experience Mariette
My GP told me about orthomolecular medicine some time ago and that is how I ended up with Kathrin.
This beautiful thing is that an orthomolecular doctor doesn't just look at the complaints but also at the body as a whole.
Kathrins method is knowledgable, serious, effective and with a lot of personal attention. Questions asked via mail are always answered, giving you a very short line with her. This can be very important in some cases and brings a lot of peace of mind. I am very glad I came to Kathrin, it has done me and my family much good.
Mariette Nieuwboer
Experience Monique
Ever since adolescence I have suffered from chronic fatigue and pain in muscles and joints. Around 2009 I seemed to definitely have reached a low point ; I became dramatically allergic to petrochemicals (from perfumes to exhaust fumes and cleaning liquids) and my digestion worsened day by day.
Through word of mouth I ended up with Kathrin. I was in such a bad state hat I could barely do anything and couldn't endure much food. Kathrin studied me extensively and then put me on a diet. No gluten, dairy, red meat, potatoes, mais and other products. She didn't just leave me to it though; I received detailed instructions with recipes for the Paleo-diet. After a few months she started prescribing liver cleanings. This required a lot of dedication on my behalf but Kathrin positively encouraged me and after each cleansing my health improved significantly. I was astounded at what the cleansing brought to light. Only after 14 to 15 cleansings there was nothing more to come out and I could stop. After two years all my complaints were largely gone. I still keep to the diet to this day. I have learned so much from Kathrin about this field. I have experienced the consultations with her as a mutual search for the causes and solutions and we have achieved more than I could have hoped. I was also happy that her consultations were covered by insurance. I have experienced her as a knowledgeable and enthusiastic doctor.
Monique
Experience Linda
Lyme disease
The strangest experience I have had is that I didn't know how much energy you could have. I have lived for years feeling tired/lethargic, without concentration, pains in joints/muscles and the idea that I was falling into dementia.
In April 2010 we started with treatment, at the start the symptoms became worse and I experienced some very strange things, but I kept faith. Only after many supplements and herbs I suddenly experienced a having a huge amount of energy over the course of 4 days in September. From one day to another.
I felt so good that I wanted to work again, I managed to at my 49th and am still enjoying myself. People are surprised by the amount of energy I have, it feels like Ive awoken from a hibernation, thanks to Kathrin with her good and intensive Lyme treatment.
It is important to note that I never take medicine, not even paracetamol, I choose to live and eat healthily. This means that it was a very large step for me to take such a large set of antibiotics, but the combination with herbs lightened the load for me and my belief in Kathrin and her methods convinced me to continue.
Many thanks!