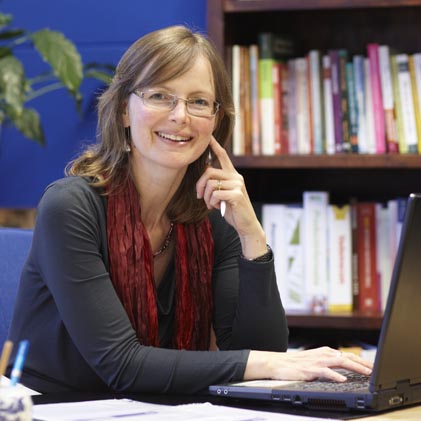 Katharina Deutsch, Arts
BIG nr: 69 052520401
AGB code: 84-023877
Member ABNG 2000
nr: 015115 RL
Member MBOG nr: 558 AL
AVIG member nr : 976
Adress:
Schalk Burgerstraat 17,
1092 JW Amsterdam
M 06 513 10 408
Speciale info over Lyme
Who am I?
Born and raised in Hong Kong (1964), I was exposed to a multicultural environment from a young age, at home and at school.
When I was 18 I moved to England to study medicine. I followed a regular medical training (until 1987) at the University of Liverpool.
I then worked in several hospitals in Chester and Shrewsbury, in the departments of  Surgery, Internal, Gynaecology, Paediatrics, ENT, Psychiatry and Orthopaedics.
In 1991 I got my doctors decree. During this degree I also conducted a practical research into the emotional aspects of chronic fatigue.
I worked as a GP in Plymouth, Hon Kong and Bussum.  I have been living in the Netherlands since 2000 with my husband and our 3 children.
In 2006 I stopped my work as a GP and started my practice for integral medicine, as this has always been my passion and I strongly believe in it.
Besides this I have also followed  training in acupuncture (Hong Kong), orthomolecular medicine (PNI 1 and 2 in NL) and naturopathy (NL).
Toxic Loads
At the start of my studies I became increasingly interested in the various aspects of health and disease. Why would somebody suddenly become ill at a certain moment in life and suffer?
There may be unspoken emotions at play or a particular belief? Are there toxic loads or is there a bacterial load? Which factors were involved causing this person to fall out of balance?
Balance
I enjoy having contact with people, listening to them and asking questions. I am fascinated by life stories and make connections between the past and present.
There are many treatment options available: nutrition, Chinese medicine, Ayurveda, western herbs, orthomolecular medicine and psychology. I keep up to date with the newest developments and scientific research in these fields. I carefully seek for the best option for each individual, because it is different for everyone. My wish and goal is to help people return to balance and to optimize their ability to keep themselves healthy.
Ever since 1994 I have been intensively busy with healthy food and have immersed myself in various types, from Ayurveda to Macro biotic diets. Healthy food is very important for me and my family.
I am inspired by art (especially sculpture), music, yoga and meditation (Vipassana).
I follow monthly refresher courses in both mainstream and complementary medicine and am also in working groups for peer consultation.